When You Weigh The Pros and Cons, The Choice Is Clear
Deciding to have a California health insurance broker assist you in obtaining coverage for either yourself and your family or your company's employees is a choice many Californians make. However, no law or rule requires you to work with a broker; you are free to review and compare the hundreds of available options and purchase coverage directly from an insurance company or through the California marketplace exchange.
Like any choice, the decision as to whether or not to use a health insurance broker involves weighing the list of pros and cons.
Cons of Using a Health Insurance Broker
Let's start with the potential downsides of working with a broker:
You will need to find another way to spend the time you'll save because your broker is doing all the legwork.
You'll have to focus your attention and mental energy on other matters instead of trying to figure out the complexities of health insurance because your broker knows everything there is to know about coverage.
Since a broker won't cost you anything, you'll need to spend the money you thought you would need for a broker on other things.
You will need to get used to the peace of mind you'll get from knowing that you got the best coverage for you at the best possible price.
As lists of "cons" go, this one is pretty weak because working with a health insurance broker comes with nothing but upsides. You will reap the benefits of your broker's expertise, insights, hard work, and resources without paying any extra out-of-pocket costs. They will be your guide and advisor as you select the plan tailored to your needs and will be there after you enroll in coverage to answer your questions and address any issues.
Related: How Do I Find A Good Health Insurance Broker Near Me?
Pros of Using a Health Insurance Broker
Here are five "pros" to using a broker to obtain individual, family, or group health insurance coverage:
Health Insurance Is Complex and Confusing
You are undoubtedly intelligent, and you probably have had health insurance coverage before, whether through your parents, school, or employer. Surely, you can figure out on your own what coverage you need and which plan is right for you or your business.
But the reality is that evaluating and comparing scores of plans from multiple carriers can be overwhelming. The language of health insurance can seem incomprehensible, and you can quickly find yourself bewildered, frustrated, and lost. Your health insurance broker speaks the language of health insurance. They spend their days working on obtaining coverage for individuals and businesses, and they know how to bring clarity to the complexity of health insurance. A broker can explain things to you in plain speech, and they also possess the specialized knowledge to empower you with the information you need to make informed choices about your healthcare.
Plenty of Options and Unbiased Analysis
Independent health insurance brokers usually work with several different insurance companies but are not under any obligations to any one of them. Because they are independent, there is no personal incentive to choose one carrier over the other. That means they can focus on offering the best coverage options for you, not what's best for them, providing you with objective analysis and unbiased guidance.
A Broker's Services Won't Cost You A Single Cent
One of the biggest "pros" of using a broker is that utilizing their services is entirely free. You will not pay any sort of fee, nor will the cost of your policy go up because you worked with a broker instead of purchasing coverage on your own. The premiums your broker will quote you already factor in the commission that the insurance company will pay them, so your out-of-pocket costs will be the same as if you purchased the plan directly with the insurance company.
California Requires Health Insurance Brokers To Prove Their Expertise and Professionalism
In California, you can't just set up a website or hang up a sign and call yourself a health insurance broker. Anyone who wants to help individuals and businesses with health insurance must prove to the state that they have the expertise and integrity to serve their clients competently and professionally.
Brokers must obtain and maintain a license issued by the California Department of Insurance before legally offering their services to consumers. They must complete a state-approved insurance training program, pass a difficult licensing exam, and submit to a comprehensive background check. Even after they get their license, brokers must take continuing education classes to ensure that their knowledge of the ever-changing health insurance landscape is up-to-date.
A Broker Will Save You Time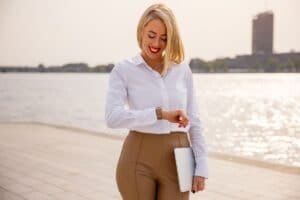 Instead of spending hour upon hour sifting through hundreds of pages of policy documents, your broker will be the one who will look at all of the available plans, match them up with your specific needs and budget, and provide you with the best coverage options. They will assist you in enrolling, paying premiums, and maximizing your benefits. What a broker can do in five minutes could take you five hours to do on your own.
Speak With an Experienced California Health Insurance Broker Today
An experienced California small business and individual health insurance broker can answer your questions and provide practical, affordable solutions for your individual and group health insurance needs.
Contact Preferred Insurance today to arrange for your free consultation to discuss all your health insurance needs.